Familiarize yourself with NYC public transportation!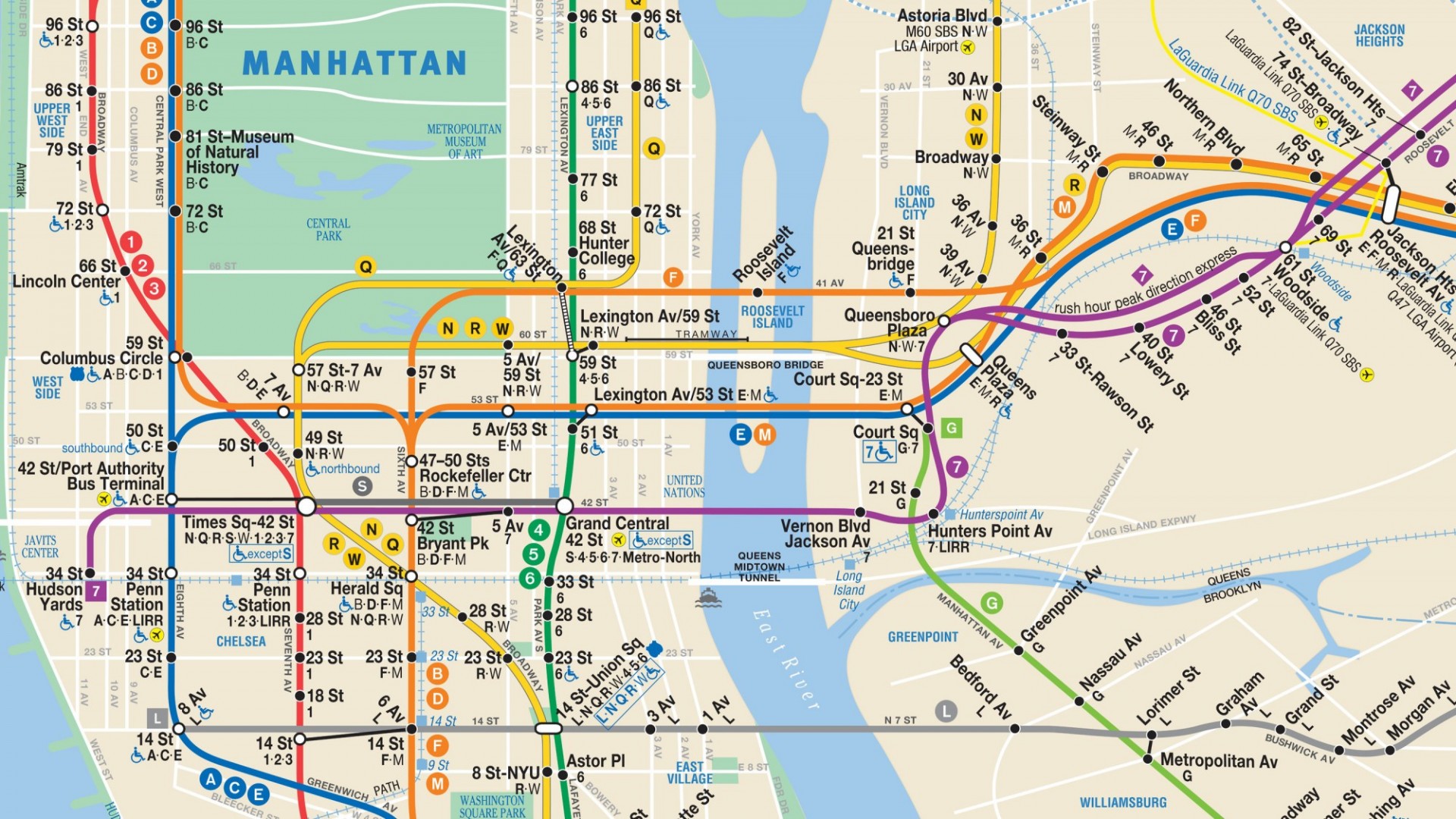 FAQ's
Get in touch with Human Resources to see if you're eligible for transportation reimbursement. Contact Virginia Maher or Rebecca Delaney for more information, or access your CUBES portal via the My Columbia portal.
For the most part, yes! However the subway system is extremely old and so undergoes repairs every so often. Weekend service tends to be more limited than during the week. Take a look at the NYCT Subway Twitter for real-time updates regarding delays and closures. Also look around for signs on subway platforms regarding late-night or weekend service.
The most up-to-date train status is announced the platform displays inside the subway station. Two good mobile resources are the NYCT Subway Twitter and the Transit App.
New York is an extremely walkable city. It's roughly 20 blocks = 1 mile (numbered streets), and avenues blocks are longer. Cars and bikes are aggressive, but pedestrians still have the right-away. Use your common sense to keep yourself safe, and don't forget to keep a good ol' "HEY! WHOA! I'M WALKIN' HERE!" in your back pocket. 
The sign on the sidewalk where you parked will tell you what time street sweeping is supposed to take place. This is when alternate side parking is in effect. Check NYC 311's app or website to make sure alternate side parking is fully in effect.
Pull your car over to the other side of the street, effectively double parking. If you feel more comfortable: do a loop around the block, and then double park across the street from your (now empty) spot. 
WAIT. This step is very important. You do not need to idle the car, but you must be in the driver's seat. 
Re-park your car once the street sweeper has passed through. Do not get out of the car until the "end" of alternate side parking (the time on the sign). This is annoying, yes, but you could get a ticket for being illegally parked. 
Once alternate side ends, congrats! You are free to go.
Bring a book. Bring some work. It's the NYC Alternate Side Ballet.
Option #1: Lamont Parking. Click here to apply for a Lamont Parking Pass. Most people leave their cars up at Lamont and use the shuttle to commute. 
Option #2: Street Parking. Parking in Manhattan is a pain. You have to be mindful of alternate side of the street parking rules. You can check NYC 311 for daily updates to alternate side suspension or modification.
Option #3: Garage Parking. This is the most expensive option. Your car might be protected from the elements and from a harsh New York winter, but at what cost?